Feminine Leadership Unleashed
22. September 2019 @ 11:30

-

17:30

44USD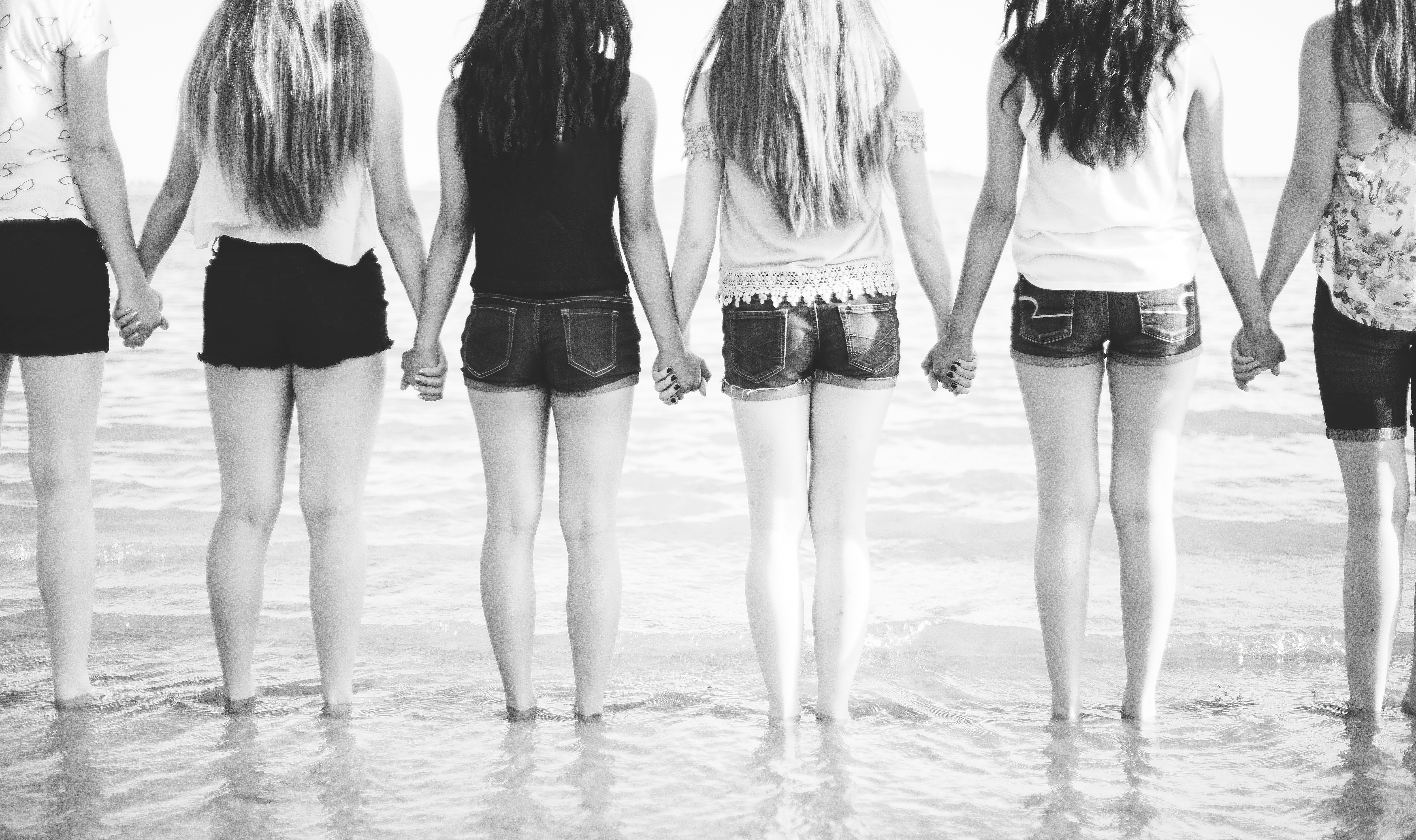 Are you looking to connect with amazing women who lift you up and inspire you?
Do you want to fully own your worth so you live life on your terms?
Are you ready to embrace your feminine power and break through the fears that hold you back from shining?
If you feel a YES firing up within you, then please join us at Sistership Circle's Feminine Leadership Unleashed!
When women come together to support each other by listening deeply to one another, celebrating each other's brilliance, giving one another permission to shine and encouraging each other's leadership…
Possibilities open up.
Families are empowered.
Communities are formed.
The world becomes an inspiring place to play.
Sister I invite YOU to step into your power and celebrate your feminine essence by joining other like-minded women for a divine afternoon of connection and expansion.
What you can expect:
✨ Amazing facilitators sharing their insights and guiding you through exercises to embody your feminine power
✨ Connection, support and celebration from like-minded women in your community
✨ Activation of your essence, passion, gifts and strengths in leadership
Join a conversation that raises you to your highest potential and awakens your ability to create the most amazing version of life that you can imagine. Come be part of an amazing community of women who exude love, support and depth.
You can expect to leave the event feeling alive and on fire, connected to a new authentic community of sisterhood, and a sense of freedom to live life on your own terms.
Circle will be created to facilitate connection with other local women leaders in our community and the topic of "Empowering Feminine Leadership" will be explored. Participants will be invited to join the 12 week program to go deeper into feminine connection and co-creation.
✨ Every woman deserves to be supported
✨ Every woman needs a real sister
✨ Every woman has the right to speak her feelings
✨ Every woman is a natural born feminine leader
✨ Every woman belongs in the circle
What Is Sistership Circle?
Sistership Circle is committed to women awakening their inner feminine power and experiencing the freedom to be authentically and unapologetically themselves. You are a powerful woman with the ability to manifest all that you desire. Awaken your power and live a life you love!
We offer circle programs for women to unlock the depths of their feminine power, connect with like-minded women in sisterhood, and embody their feminine leadership.
You'll have an opportunity to learn about our 12-week circle during the Launch Festival and join if you feel the call.
Guest Facilitators
Naima supports women to live more conscious, connected and purpose-driven lives through coaching, mentoring, workshops, and women's circles. She is also co-founder of Conscious Co-Living, a consultancy that promotes and facilitates the development of shared-living spaces that foster personal wellbeing, environmental sustainability, and flourishing community spirit. Naima is Costa Rican/German and currently lives between Berlin and Argentina.
Melanie is an eternal student of body, mind, energy and soul. She loves to empower women to unapologetically go and get their wildest dreams and desires. She is thriven and honored by her ability to help women to exceed their full potential in success, sexuality, love and relating with themselves and others. Her heart expands when she supports people in experiencing magical deep connection and transformative intimacy on a soul level.
One of her Mantras is "Pleasure is your Power". When she discovered Tantra and (the feminine lineage of) Taoism and with it the unspeakable treasures of Taotantric tools and arts, a whole new universe of endless possibilities opened up for her. Melanie is a Sex, Love & Empowerment Coach and Facilitator, certified by the Tantric Institute of Integrated Sexuality (USA). She is also a Yoga and Mindfulness Teacher and a Yoga Therapist. From her "former life" she holds a PhD in Social Science. She loves to examine things in depth and get to the root of it. Her mission is to guide people into feeling profoundly safe while stepping into their true power and sensuality and taking lead of needs and desires. And she also loves avocados, huge cups, giving people cute nicknames and being incredibly childlike irresponsible sometimes.
Nicole is passionate about working with heart-centered women, using the tools of meditation, journaling and ritual to guide them to realising their own innate power and divine feminine wisdom. As the founder of the Conscious Women Berlin community, she holds space at free events around the city where women can connect both with each other and themselves.
Marianne is a certified therapist and hypno coach. A French-German woman who travelled the world in order to find out about its magic, coming to learn Russian and English, and above all, found her love for the human soul. As an economist who has worked in the hotel online management in leading positions, becoming a mother transfomed her profoundly. That is where her journey studying therapy and the question of "being female" began. Today she works as a therapist for women, helping them to unleash their potential and getting rid of limiting beliefs.
FAQ:
What should I bring? Wear what you feel most comfortable and powerful in. Bring a water bottle, journal, and sweater in case room temp fluctuates.
What is your refund policy? All ticket sales are final. Transfers to another sister are ok; email support@sistershipcircle.com.